Week 1: The ATM18 story so far...
Thank you to all of you who came along for our opening weekend.
The event space at HOME was packed for the ATM18 opening panel Where are you really from? where we heard from Stanley Chow, Anjum Malik and Fa and Fon Watkins - expertly kept in order by Skinder Hundal from Nottingham's New Art Exchange.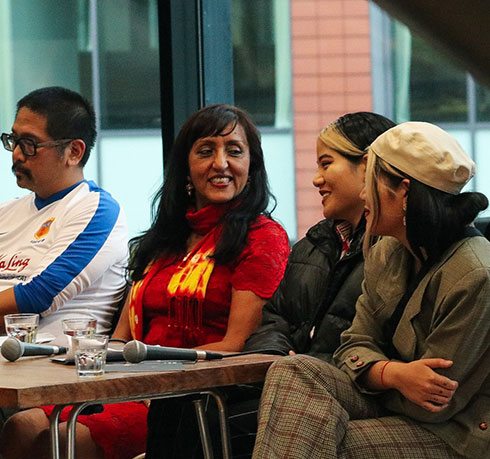 In the Gallery at HOME we all become a part of Masumi Saito's mesmerising performance KOMA.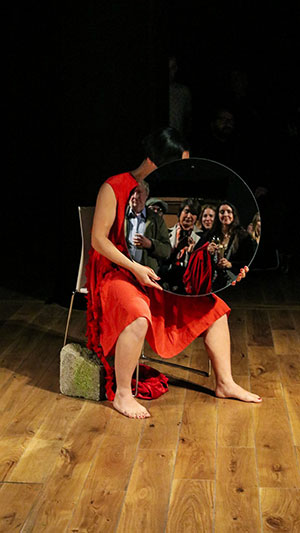 From there we spilled into the magical, colourful world of Qasim Riza Shaheen's The day after the day before I sinned.
On Saturday, Japanese performer Risa Takita's BIND at the Portico Library made us look at and question Britain's colonial history and relationship with Asia in the exquisite surroundings of the library.
On Saturday, HOME's gallery was transformed again. First into William Titley's Time Machine which took us back to 1979. (Listen this weekend to Mary Anne Hobbs on BBC6 Music to hear her take on the show). Later in the evening the gallery transported us to the paddy fields of Thailand with Fa & Fon's Our mother and the women who fed us rice.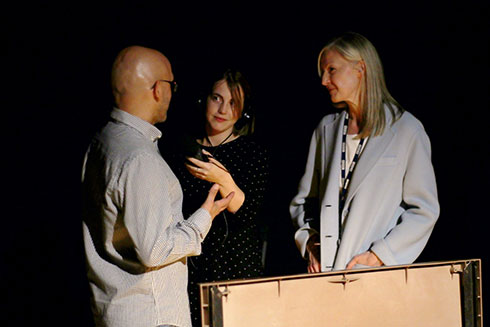 Lucas Chih-Peng Kao's exhibition The Faery Trails opened on Saturday at Bury Art Museum & Sculpture Centre with an artist's talk. It runs through until 23 February. The Alexandria Library welcomed us with mint tea and Asian sweets to Saima Rasheed's show On Being. Saima is leading a sold out workshop on 20 October where she will introduce participants to the art of miniatures.
On Wednesday over 30 people – including ATM18 artists Lucas Chih-Peng Kao and Saima Rasheed and Cannon David Holgate – joined Chinese artist Han Bing's performance piece MIRROR PROJECT. Draped in flags of the world and wearing mirror masks we processed in Manchester's autumnal sunshine from the Cathedral to HOME via the University of Manchester's Confucius Institute.