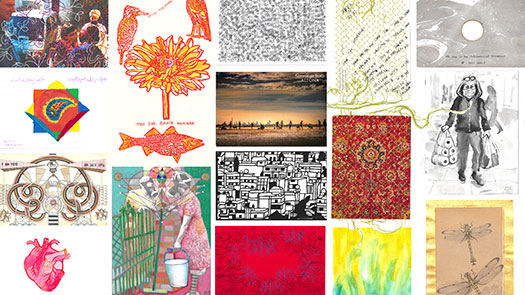 About ATM
Asia Triennial Manchester (ATM) is Europe's only Triennial dedicated to contemporary visual art on the theme of Asia.
Since 2008 the triennial has brought together international artists, audiences and institutions to celebrate Asia through different themes, and explore the complexity of British Asian diaspora. Our objective is to develop new collaborative curatorial models that share and create contemporary visual art, reaching new audiences and communities.
ATM has a history of building diversity agendas, curatorial development initiatives, and producing new commissions across exhibitions, collaborations, workshops and research projects.
Past ATM themes include Protest, Time and Generation, Conflict and Compassion, and Who Do You Think You Are. Past projects include Rashid Rana: Everything is Happening at Once (2011), Nalini Malani: In Search of Vanished Blood (2014), Jai Chuhan's Remodel: Painting Studio (2018) and Amina Ansari & Anjum Malik Hidden Heroes (2018).
See details of ATM21 events