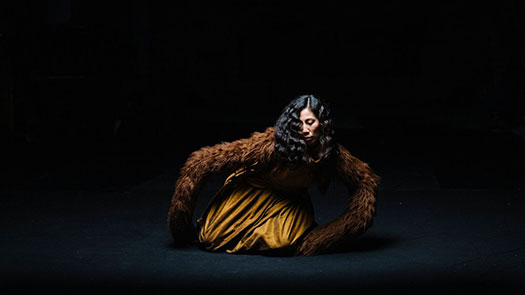 Saturday 6 October 2018

–

Saturday 23 February 2019
The Faery Trails
Lucas Chih-Peng Kao
Tues - Fri 10:00 - 17:00, Saturday 10:00 - 16:30
Inspired by the fantasy artwork of Arthur Rackham, the early films of the Lumière Brothers and responding to the absence of non-white bodies in the history of art, Lucas Chih-Peng Kao's Faery Trails will create a magical site-specific experience reinterpreting traditional western folklore through a globalised lens. Bury Sculpture Centre will become both gallery and studio as Lucas creates a new series of films with local performers showcased alongside his previous works exploring movement, identity and desire.
All costume design by scenographer Mona Kastell.
Lucas Chih-Peng Kao is a multidisciplinary artist and award winning short filmmaker born in Taiwan who lives and works in the U.K. His works combines performance, dance, film and site specific installation together to create a visually stunning experiences, questioning identity and representation.
He has collaborated with many artists to create dance films and is currently developing a performance "Catching Up with Oneself" with choreographer Kai-Wen Chuang to explore Identity and their experience in the UK. Receiving residential support from Dance Base and The Work Room, as well as performing in Hidden Door Festival in 2018.
His films had been shown in film festivals around the world and his art work exhibited with Royal Scottish Academy, Visual Art Scotland and Spectra Festival.
Image Credit: The Faery Trails, Lucas Chih-Peng Kao