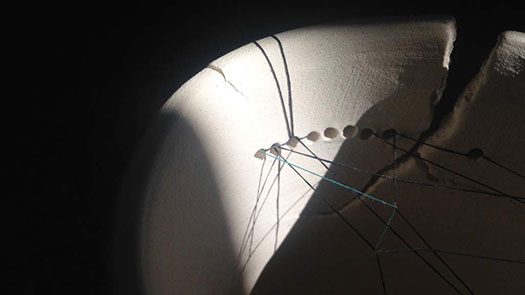 Friday 14 September

–

Sunday 4 November 2018
SUBI 수비
Sam Buckley, Insook Choi, Joe Hartley, Eunji Briller Kim, Eunmi Kim, John Powell-Jones, Hyun Min Shin, Gae-Hwa Lim, Gyung-Kyun Shin
Wednesday to Sunday
12:00 - 17:30
Curated by Castlefield Gallery (UK) & Barim (Korea)
The Korean word SUBI 수비 has a particular meaning in the context of working with clay, relating to the refining of clay; whether purifying the raw material for use, or the processes needed to re-hydrate and filter dried clay so that it can be reused. SUBI 수비 displayed across three of the city's major arts venues, invites audiences to encounter works of art produced by Korean and UK artists either made in or inspired by clay, from traditional ceramics to more experimental works. The SUBI 수비 programme is informed by a series of international artist exchanges and conversations that between 2017 and 2018 have connected the artistic communities of Manchester and the North West of England with those of Busan and Gwangju in South Korea.
At Castlefield Gallery, SUBI 수비 brings together a diverse group of experimental artists, product designers and master makers. All are highly skilled as a result of either formal training, self-teaching, or passing down from one generation to another. They place great value on the transfer of skills, knowledge and ideology through objects and making, and see this form of exchange from one generation to another, and from one culture to another, as integral to creating and communicating the world in which we live. The exhibition features traditional ceramics alongside works which explore the materiality of clay, including ceramic costumes, film, and sound. Visitors to the gallery will also be invited to add their own handmade clay objects to the exhibition.
Featuring the work of Sam Buckley (UK), Insook Choi (Korea / UK), Joe Hartley (UK), Eunji Briller Kim (Korea), Eunmi Kim (Korea / UK), John Powell-Jones (UK), Hyun Min Shin (Korea), Gae-Hwa Lim (Korea) and Gyung-Kyun Shin (Korea).
Image Credit: Eunji Briller Kim, courtesy the artist