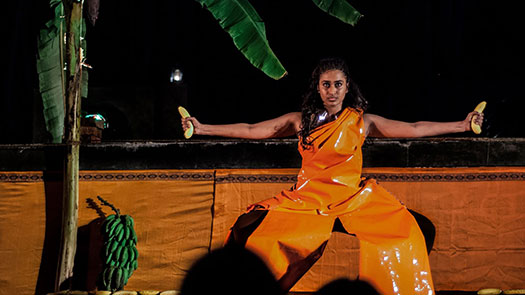 Tuesday 16 October 2018
Who do you think you are? An international interdisciplinary symposium on the boundaries of Asian identities
10:00 - 17:00
What does it mean to be Asian today? How can we begin to define negotiate, negate or remodel the boundaries of this vast continent in relation to identities and issues of gender, race, community, ability, borders, conflicts or their intersections? Why are Asian narratives often excluded from discussions on race? To what extent is migratory experience central to Asian identity? What are the myths surrounding Asian migration and how do they perpetuate pervasive stereotypes? How far have we moved on from colonial terms such as, 'near', 'middle' and 'far' when we frame Asian identities in relation to Western geography? How are Southeast and East Asian women and non-binary people represented in conversations about race and feminism?
As one of the many performative reiterations of this year's Asian Triennial, a host of international artists, curators and academic scholars will engage with some of the above issues and the provocation, Who do you think you are?
Please Register Online
Image Credit: Isuru Perera. Venuri Perera performing Kesel Maduwa at Colomboscope Festival 2015
Supported by
University of Creative Arts (UCA Professor Bashir Makhoul) and JMLU (Emma Roberts and Rina Arya from University of Huddersfield).